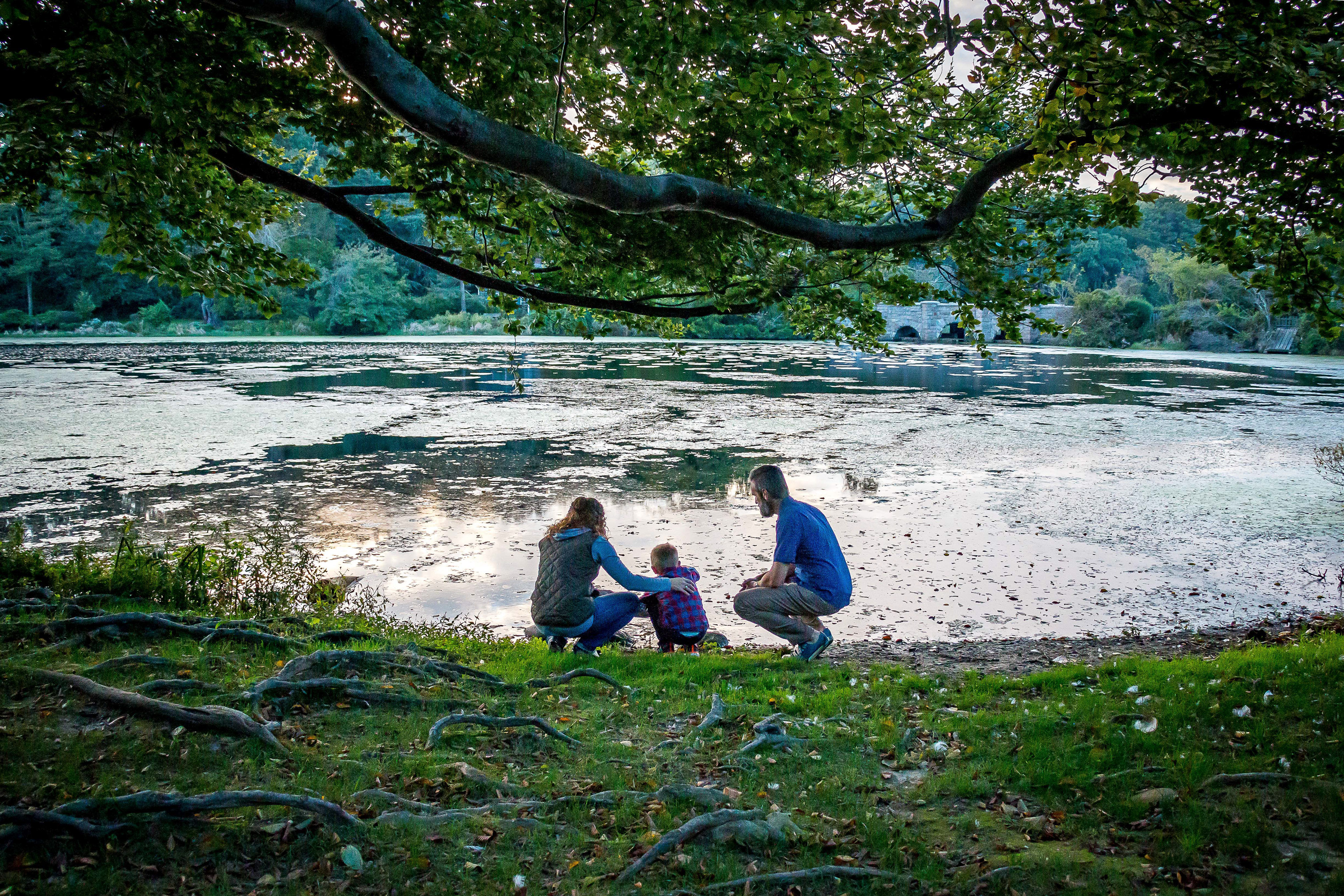 Time.

Most sessions last approximately two hours, but are flexible with your needs and schedule. I prefer to shoot just before sunset or just after sunrise for the best light and fewer crowds. Because lighting is important for the quality of the photos, it's important to arrive on time to get the most images possible. We'll decide on a date together and I'll contact you a few days before the session to confirm that the weather will work for an outdoor shoot. Generally, I ask you to choose a day when you feel put together and relaxed, and to plan something fun to do afterwards since you'll be all dressed up. 
Locations.

I can suggest some outdoor locations, but would love to shoot in places that are most meaningful to you - in your home, a favorite park, out by the water, etc.
Photos and Investment.

 Sessions have a single all inclusive price with the rights to print and share all your photos for personal use. I typically will send you over 75 edited and retouched photos per session, delivered electronically within two weeks. I can personally design a professional album for you (album sold separately), which can make wonderful gifts for your family members. Sessions start at $400 for two hours of shooting. Please contact me for event pricing.
After the session.

I will send you your photos within two weeks. I love when my clients share their photos through social media, and you can tag me @lilyrayaphotography on Instagram and Facebook. However, I suggest that you don't just store your photos digitally. I always recommend that you print your photos so that  they can become a family heirloom. Albums also make great gifts for family members or can be stored in safe deposit boxes for your children. For more information about my professionally designed albums, click here. 
Preparing for your Photography Session
I'm happy to do a style consultation with you - just ask! See more clothing advice below. Book any appointments, such as haircuts, blow outs, makeup, manicures/pedicure, eyelash extensions, tanning, etc. as soon as possible. 
You want to look like yourself, but the best version of yourself! Clients who invest in these services say they feel much more comfortable that day, and usually love their photos even more.
Having your nails done for photos is great, because in some photos your nails will show. I'd suggest more neutral and timeless colors that match your outfit color palette. Tanning should be natural looking and even, and booked at least three days before the shoot. 
It'll be a more enjoyable and stress free experience if you let a professional do your hair and makeup before the shoot. Don't forget to bring your pinterest ideas to show the artist what you want for your hair and makeup! See more ideas for hair and makeup here. 
For hair and makeup, I recommend Blo (multiple locations)
For hair styling only, I recommend Dry Bar (multiple locations)
A week before your shoot. 

Wear sunscreen the week before to avoid getting sunburned or strong tan lines. Try on all of your clothes, shoes, and other accessories like jewelry to make sure you are happy with your outfit. 
Day of the shoot.

 Make sure you've eaten and are hydrated. Take everything out of your pockets, such as keys, wallets, phones, etc. You can either leave them in your car or pack them in a bag that I'll hold for you during the session. I usually arrive early to double check the location and take some test shots. If we haven't already chosen a specific spot at our location, I'll send you a text to let you know where I'll meet you.
For Partners and Family.
You and your partner/kids should have a snack before the session and come well rested. Make it a fun family experience, and tell your kids that you'll go out for dinner or ice cream afterwards! You'll already be out and all dressed up, so make some plans to enjoy the day.
Deciding on Your Clothing Style
What to wear.

 I'd love for you to come to your photography session feeling confident and happy, which is much more important than what you're wearing. In general, it's best to choose timeless rather than trendy clothing. Clothing that is not too complicated or busy tends to work best. Try to avoid large logos, graphic images, and very tight or see-through clothing. Check that shirt sleeve length doesn't go past the wrist, and if it does, roll the sleeve up to the elbow (especially for kids). Keep your jewelry simple and timeless. If possible, steam or press clothing and run a lint roller over them. Most of all, you should look and feel like yourself and be comfortable with how you look. For more ideas of what to wear, I've put together some Pinterest boards with clothing ideas: baby, portrait, maternity, couples, family, professional headshots, and dating profile pictures.
How to coordinate clothing for couples and families.

 Many couples or families tend to opt for clothes that coordinate rather than match exactly, so you don't need to have everyone wearing the exact same color. For family photos, I'd suggest that mom find an outfit that she feels good in and choose the rest of the outfits to coordinate with hers. For example, if you're planning to wear a dark red dress, family members could wear khaki, navy, white, or a black and white pattern. Alternatively, you can find a fun outfit to dress your child in, and have the parents in more plain clothes that are in the same color family. Consider the location of your shoot - if there will be lots of green in a park, perhaps choose whites or navy blues to contrast. If you're on a sandy beach, avoid tan colored clothing. If we're shooting in your home, choose a coordinating color family, as if you're picking out a throw pillow. Examples of color families include jewel tones, earth tones, neutrals, warm colors, and cool colors.